Plumbing Tips and How To's
This is a common question for many homeowners. A drop in water pressure can be frustrating and could indicate a bigger problem that needs to be addressed. Water pressure is a crucial aspect of your home's plumbing system. It affects the flow of water from your taps, showers, and other fixtures. If you're experiencing strange water pressure changes, it can be frustrating and even impact your daily routine. Here are the top five reasons why your water pressure may be acting strange and what you can do to fix them.
6 Troubleshooting Tips for Water Pressure Issues
1. Leaks in the Home
One of the most common causes of low water pressure is leaks in the home.  A leak can cause water to slowly drain from the pipes, reducing the pressure in the system. This can be caused by old, worn-out pipes, loose connections, or corrosion too. Check for visible leaks in your home, such as dripping faucets or broken pipes. Leaks in hidden areas, such as under the foundation, can also cause low water pressure.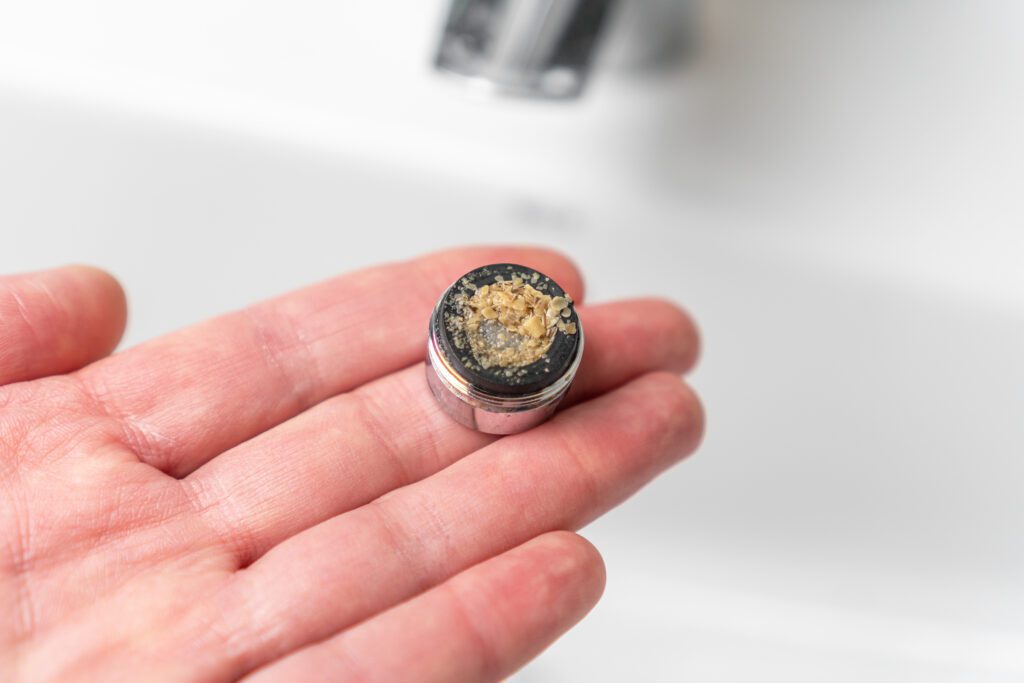 2. Sink Aerator Clogged with Hard Water Deposits
A clogged sink aerator can also cause low water pressure. Hard water deposits can accumulate in the aerator, restricting the flow of water. To check if this is the cause, remove the aerator and clean it thoroughly. If you find that the aerator is clogged, clean it with vinegar or a specialized cleaning solution
3. Clogged or Corroded Water Pipes
Clogged or corroded water pipes can also cause low water pressure. Over time, mineral deposits and rust can build up inside pipes, reducing the flow of water. If you have old galvanized pipes, this could be the cause of your low water pressure. Consider having your pipes inspected by a professional plumber to see if they need to be replaced.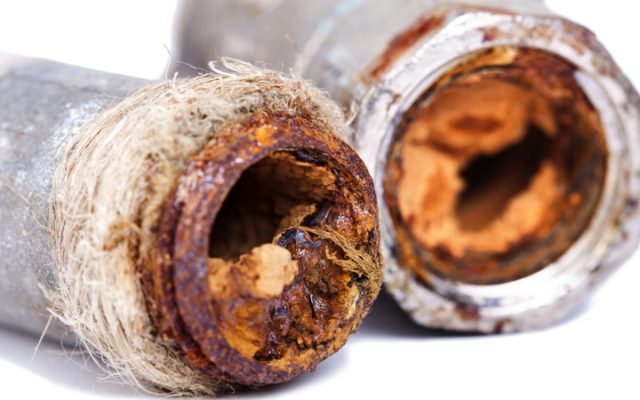 4. Pressure-Reducing Valve Issues
Another possible cause of low water pressure is a faulty pressure-reducing valve. This valve is responsible for regulating the water pressure in your home, and if it's not working properly, it can cause the water pressure to drop. If you suspect this is the cause of your low water pressure, consider having a professional plumber inspect the valve.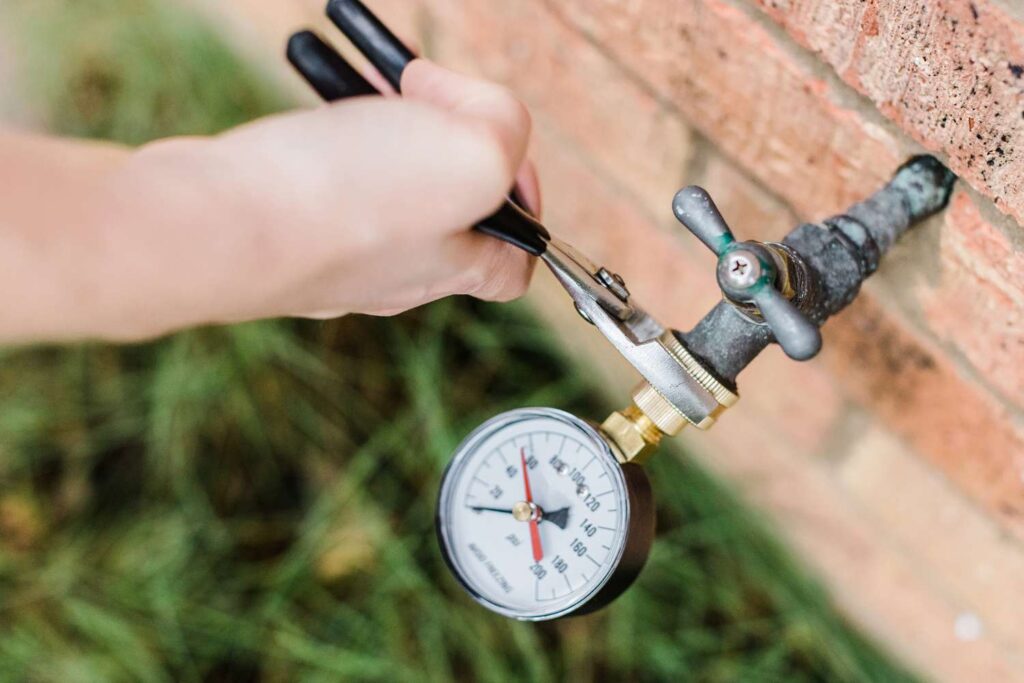 5. Low Pressure from the Source City or Well Water
Low water pressure could be due to a problem with the source of your water. If you receive your water from a city or well water source, a drop in pressure could be due to a problem with the water supply system. A healthy range for water pressure in a home ranges from 30 to 80 psi.  Most plumbers have the ability to do a quick test to see where your water pressure is. 
6. High Water Pressure Can Lead to Strange Issues
High water pressure can cause a number of problems in your plumbing system, leading to strange behavior in your water pressure. This can be due to a variety of reasons, including issues with the main water supply, problems with your plumbing system, or even issues with your water pressure regulator.
One of the most common symptoms of high water pressure is a loud banging noise in your pipes, known as "water hammer." This can occur when water is shut off quickly, causing the pipes to suddenly stop, leading to a shock wave that creates a banging noise.
Other problems that can be caused by high water pressure include leaks in your pipes, damage to your appliances, and decreased efficiency in your hot water heater. In extreme cases, high water pressure can even lead to ruptured pipes and flooding.
To resolve these problems, it is important to address the root cause of the high water pressure, which may require the assistance of a professional plumber. In some cases, adjusting the pressure regulator or installing a pressure-reducing valve may be necessary to bring the water pressure to a safe and acceptable level.
How To Avoid Plumbing Problems: In Summary
In conclusion, a drop in water pressure can be caused by several factors. From leaks in the home to clogged or corroded pipes, to pressure-reducing valve issues, and even low water pressure from the source, it's important to identify the cause of the problem to prevent further damage and fix it in a timely manner. If you're unsure about what's causing the low water pressure in your home, consider contacting a professional plumber for assistance.